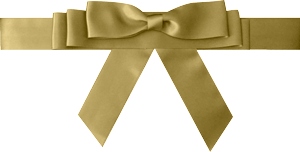 Organic Extra Virgin Olive Oil Casanoa – Édition Sublime
Organic extra virgin olive oil, cold pressed. Glass bottle 500 ml.
CASANOA organic extra virgin olive oil, slightly veiled in appearance with lively emerald tones, golden-yellow reflections, fine perfume, soft and elegant taste, rich in polyphenols and vitamin E, brings the scent and authenticity of a natural and unspoiled environment.
CASANOA organic olive groves extend in the eastern part of Gallura, at the foot of Mount Canu, in sunny valleys, caressed by the mistral wind that blows from the Strait of Bonifacio. Here the olives feed from the granite sands of Mount Canu, from the clays and fragrances of the Mediterranean scrub of the CASANOA valley and return an oil with an intense aroma, with a unique taste. An oil in which all the essences of our pristine land have infiltrated such as the ones of myrtle, juniper, strawberry tree, mastic.
Our olives are still harvested by hand, following ancestral techniques that have been handed down through the centuries, and are processed with cold pressing, a technique thanks to which the organoleptic characteristics, the value of polyphenols and the antioxidant properties of our organic olive oil remain unchanged.

Data sheet
| | |
| --- | --- |
| ENERGY | Kcal 828 / Kj 3404 |
| TOTAL FATS | 92g |
| of which saturated | 19g |
| of which monounsaturated | 59g |
| of which polyunsaturated | 14g |
| CARBOHYDRATES | 0g |
| of which sugars | 0g |
| FIBRES | 0g |
| PROTEINS | 0g |
| SALT | 0g |
| VITAMIN E | 23mg |
ENERGY

Kcal 828 / Kj 3404

TOTAL FATS

92g

of which saturated

19g

of which monounsaturated

59g

of which polyunsaturated

14g

CARBOHYDRATES

0g

of which sugars

0g

FIBRES

0g

PROTEINS

0g

SALT

0g

VITAMIN E

23mg